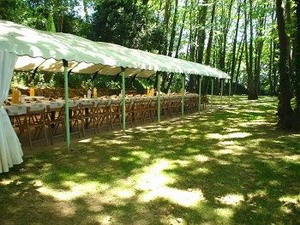 A charming country house, built in 1672 by the Marquis of Montenegro, on a medieval tower in an ancient Celtic hill fort, Pazo do Souto opened its doors 1992 as one of the first rural tourism houses in Galicia.

Since 2008 the hotel has the certificate of quality tourism "Q de Calidad Turística". Associated with Pazos de Galicia.

Situated in a walled estate of 25,000 m. walled, the hotel has a variety of gardens, chestnut forests and all type of vegetation. The setting is ideal for rest and relaxation, and offers facilities such as swimming pools for children and adults, tennis court, playground, and a wellknown restaurant that offers affordable and exquisite fresh products of the area.

At the bar, guests can try the local wines, liquors or drinks and chat to the owners.