Return to Travel Guide / Honeymoons & Romantic Holidays in Spain
Living it up in style the rural way, out in the Spanish countryside
Spain has many exciting cities where you can enjoy the best in hotels, restaurants and lively nightlife. However, this lifestyle is not for everyone, or indeed for every holiday. Some times you just want some peace and quiet in the fresh country air. That is where rural villa holidays come in as the perfect option.


It's one thing staying in a luxury hotel in the city or at the beach, but there you are constantly surrounded by people, traffic and noise. If your normal everyday life is spent working in a busy city, why would you want to spend your holiday time in a similar environment?

Spain has so many wonderful rural locations - little villages stuck in the middle of nowhere, but close to the major cities. The villages all have a local bar or two where you can enjoy a relaxing drink with the locals, or munch on some tasty tapas - those little snacks so prevalent in Spain. All the little villages have shops for your every day needs, including fresh vegetables, fish and meat, so why not live an independent Spanish life for a week or so on your holiday break?


View of Mount Teide on Tenerife - Photo by Thomas Freibier


OK, location, location, location ... that is the first thing to consider. Probably one of the best combinations possible is found in the Spanish islands. You have a choice of the Balearic Islands - Mallorca, Ibiza and Menorca being the main ones - and the Canary Islands off North Africa.

In both cases, what you can really enjoy is living out in the peaceful countryside and off the beaten track, while at the same time being close to the nearest beach or larger city should you need one. Even Ibiza, known as the party capital of the world, has its own charming countryside areas and rural villages. Consider that, partying the night away and returning to your rural paradise to recover! In between you can enjoy mountainous scenes and in the case of the Canary Islands, beaches with volcanic sand, definitely a little different from your normal holiday fare.

Northern Spain can also be a wonderful location for rural holidays with endless green hills and attractive little villages.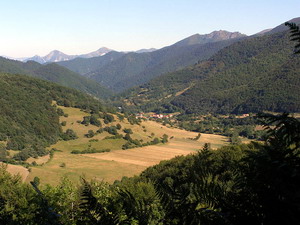 In both the regions of Galicia and Asturias you will always be close to those historic and monumental cities, while living amongst the most beautiful scenes in nature. In Galicia you can walk on the green and lush hillsides. In Asturias, revel in vistas of the Picos de Europa mountain range.



Both regions have their own traditions and wonderfully tasty food, so if you don't feel like cooking, there's always a delicious meal around the corner waiting for you.
These are just a few of the locations available to you for your rural Spanish holiday. If you normally take your holidays on the southern coast of Spain along with all the other tourists, think a little different this year. Visit Spain and live like a Spaniard for a week or two - you won't regret it and will have some wonderful memories to take home with you.