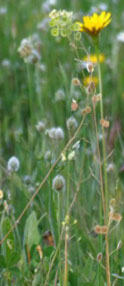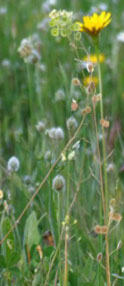 A Selection of Boutique, Charming, Rural Hotels, Bed & Breakfasts & Paradores in all Regions of Spain
Cantabria, Spain - Rural & Charming Bed & Breakfasts, Posadas and Hotels

Cantabria is a Spanish province and autonomous community with Santander as its capital city. It is bordered on the east by the Basque Autonomous Community (province of Biscay), on the south by Castile and León (provinces of León, Palencia and Burgos), on the west by the Principality of Asturias, and on the north by the Cantabrian Sea.

Cantabria belongs to the Green Spain, the name given to the strip of land between the Cantabrian Sea and the Cantabrian Mountains in northern Spain. It is called green because it has a wet and moderate oceanic climate, strongly influenced by the Atlantic Ocean winds that get trapped by the mountains. The average precipitation is about 1,200 mm (~47.244 inches), this allows the lush vegetation to grow.
Cantabria is the richest region in the world in archaeological sites from the Upper Paleolithic period. The first signs of human occupation date from Lower Paleolithic, although this period is not so well represented in the region. The most significant cave painting site is the cave of Altamira, dated from about 16,000 to 9000 BC and declared, with other nine Cantabrian caves, World Heritage Sites by UNESCO.
New Featured Accommodation in Cantabria:
| | |
| --- | --- |
| Hotel Balneario Solares, Luxury Spa Hotel, Solares, Cantabria | |
El Hotel Balneario de Solares – The Solares Spa Hotel – opened its doors on 7th July 2006. The hotel is an elegant white building surrounded by the 100 year-old park. Its spacious, light-filled gallery and large rooms recall the golden age of the most select spa hotels of the beginning of the last century, but are equipped with thoroughly modern facilities. The hotel occupies two wings (the first is the original building from 1902, and the second is newly built), and each has four floors. Local attractions surrounding Hotel Balneario Solares include Somo Beach, Magdalena Beach, and Palacio de la Magdalena. Additional area points of interest include Camello Beach...

---

---
| | |
| --- | --- |
| Posada de Aire Ruesga, Mentera-Barruelo, Cantabria | |
Posada Aire de Ruesga has a beautiful natural setting in Cantabria, across from the protected landscape of the Collados de Asón. The themed rooms all include free Wi-Fi. This 17th-century stone house has an outdoor swimming pool, surrounded by impressive, green mountains. The lovely lounge area has an open fireplace, and there is a spacious outdoor area. The restaurant offers a range of traditional meals. There are also menus that change regularly. The beaches of Laredo and Santoña are only 19.3 km from the Aire de Ruesga. Santander is within 32.2 km of the hotel. The famous caves of Covalanas and Coventosa are a 10-minute drive away. ...

---

---

Castle, Palace, Monastery, Convent, Luxury, Charming, Historic, Beautiful, Boutique Hotels - Bed & Breakfasts - Guest Houses