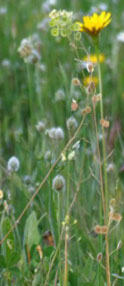 A Selection of Boutique, Charming, Rural Hotels, Bed & Breakfasts & Paradores in all Regions of Spain
Rural & Charming Bed & Breakfasts and Hotels in Galicia, Spain

Galicia Accommodation Options:
- Rural & Charming accommodation in Galicia
- The Paradores of Galicia
Galicia is a historical autonomous community in northwest Spain, with the status of a historical nationality, and was one of the first kingdoms of Europe (Kingdom of Galicia). Its component provinces are A Coruña, Lugo, Ourense and Pontevedra.

Galicia borders Portugal to the south, the Spanish regions of Castile and León and Asturias to the east, and the Atlantic Ocean to the west and Cantabric Sea to the north.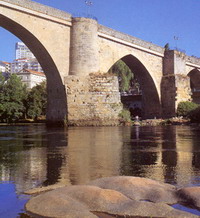 Geographically, a remarkable feature of Galicia is the presence of many fjord-like inlets along the coast, estuaries that were drowned with rising sea levels after the ice age. These are called rías and are divided into the Rías Altas, and the Rías Baixas.
The rias are important for fishing, and make the coast an important fishing area.
The spectacular landscapes and wildness of the coast attract great numbers of tourists.
The coast of this green corner of the Iberian Peninsula is also known as the "A Costa do Marisco" (i.e., "The Seafood Coast" in Galician).
Catoira and the annual Viking attack
For centuries, Catoira was one of Galicia's most impregnable fortresses. Located in northern Spain, the city is situated 37 kilometers from Santiago de Compostels on the mouth of the Ulla River, where it meets the Arousa Estuary. While the city is in a very scenic and attractive location, its main claim to fame is the emblematic "Torres del Oeste" (Towers of the West) which stand guard over the area.

Construction began on this fortified structure back in the ninth century, as part of Santiago de Compostela's defensive system. This was necessary to resist attacks from the Norman armies and Saracen pirates, which apparently went on for centuries.

Photo: CC José Antonio Gil Martínez

Among these attackers were the Vikings, and this is what makes the town so interesting. Every year on the first Sunday of August, Catoira reenacts the attack of the Vikings with people from all over Europe participating, and it is loads of fun... read more
Featured Accommodation in Galicia:
| | |
| --- | --- |
| Parador de Santiago de Compostela, A Coruña ProvinceGL | |
This Parador is in a former Royal Hospital and a late 15th Century pilgrim's hostel, and is considered to be the oldest hotel in the world. Combining art, tradition and history, and the goal of pilgrims and the emblem of St. James, the Hostal dos Reis Católicos is located in the Plaza do Obradoiro and together with the cathedral is one of the world's most remarkable and visited urban locations. The hotel is luxurious and beautiful and has four cloisters, splendid bedrooms, elegant and comfortable public rooms, and two restaurants - the restaurant Dos Reis, select and sedate, and the restaurant Enxebre, with a more informal ambience, offering traditional Galician cooking. Seafood and fish recently caught in the Atlantic, local meat and cheeses are some of the first quality products on offer ...

---

---