Castilla y León, which was previously known as the Community of Castile and León, is Spain's largest autonomous community. In fact, it is the largest subnational political division in the European Union.

The community is formed by the union of two ancient kingdoms: Old Castile (Ávila, Burgos, Segovia and Soria) and the Kingdom of León (León, Zamora, Salamanca, Palencia and Valladolid), which were separated and reunited several times during the Middle Ages.
Castilla y León borders on Asturias and Cantabria to the north, Aragon, the Basque Country, and La Rioja to the east, the autonomous community of Madrid and Castile-La Mancha to the southeast, Extremadura to the south, and on Portugal and Galicia to the west.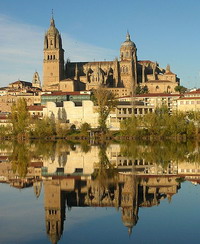 Castilla y León roughly overlaps with the Spanish part of the Douro River basin, on the northern half of the Meseta Central, a vast plateau in the middle of the Iberian Peninsula. It also extends to some adjoining valleys, such as El Bierzo (León) and many secluded mountain valleys: Laciana (León), Valle de Mena (Burgos), Valle del Tiétar (Ávila), etc.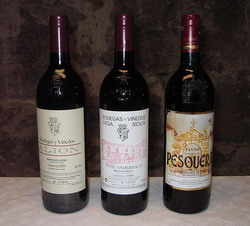 As part of the Douro River basin, the region also includes the home of a distinctive wine in Ribera del Duero.
This Spanish Denominación de Origen (DO) comes from the country's northern plateau and the area is one of eleven 'quality wine' regions within the autonomous community of Castile and León. It is also one of several recognised wine-producing regions to be found along the course of the Duero river. Ribera del Duero was named wine region of the year 2012 by the prestigious Wine Enthusiast Magazine.
The region is the land communication hub of northern Spain. It is crossed by the International E-roads E80 and E05. These are the main roads connections between Portugal and the south of Spain with the rest of Europe.
Castilla and León is also crossed by two major ancient routes:
The Way of St. James (Spanish: Camino de Santiago), now a hiking trail and a motorway, from East to West.
The Roman Silver Way (Spanish: Vía de la Plata), now a main road, through the West of the region.