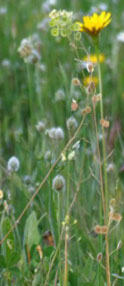 Tapa Tour in Zaragoza
For groups of 2 - 6 People we offer you a guided tour of some of Zaragoza´s finest tapas bars. To help you out we will provide you with an English translation... read more


A Selection of Boutique, Charming, Rural Hotels, Bed & Breakfasts & Paradores in all Regions of Spain
Aragón, Spain - Rural & Charming Bed & Breakfasts and Hotels

Aragón is the heart of what was in the Middle Ages the Crown of Aragon, which also included regions like Valencia, Murcia, Catalonia, the Balearic Islands, Venice, the South of Italy, Sicily and some Greek colonies. In the Fifteenth century its King Ferdinand married Isabel of Castile and formed the Kingdom of Spain.

Although it used to have its own language, Aragonese, and laws, over the centuries most of them were lost and it became more like Castile.

Located in northeastern Spain, the region comprises three provinces from north to south: Huesca, Zaragoza, and Teruel.

Aragon's northern province of Huesca borders France and is positioned in the middle of the Pyrenees. Within Spain, the region is flanked by Catalonia on the east, Valencia and Castile-La Mancha to the south, and Castile and Leon, La Rioja, and Navarre to the west.

Covering an area of 47,719 km2 (18,424 sq mi), the region's terrain ranges diversely from permanent glaciers to verdant valleys, rich pasture lands and orchards, through to the arid steppe plains of the central lowlands. Aragon is home to many rivers.

Most notably, the river Ebro - Spain's largest river in volume, which runs west-east across the entire region through the province of Zaragoza. It is also home to the Aneto, the highest mountain in the Pyrenees.

Albarracín, historic and beautiful city in Teruel province, Aragón
Albarracín is a picturesque and historic town located in the province of Teruel, in the Aragón region of Spain. The capital of the mountainous Sierra de Albarracín Comarca, Albarracín is located in a meander of the Guadalaviar River....

Featured Accommodation:
| | |
| --- | --- |
| Zaragoza Province- Aragón - Parador de Sos del Rey Católico | |
Nature and history entwine in the town of Sos del Rey Católico, a protected historic and artistic site. Its medieval streets are remarkably well preserved, in a walled town with seven gates, evoking the times of kings and conquests, nobles and prosperity. The hotel was recently restored, conserving the features of the typical Aragonese mansion. Its features include the rectangular plan tower, balconies, a gallery with wooden railings and a large garden next to the city wall. In the interior there is a stunning contrast between the Castilian style furniture and the brightly coloured fabrics of the remodel. The restaurant offers tradition and authenticity, the smells and flavours of the cooking of the Villas, the area which gives its name to the restaurant...

---

---
Castle, Palace, Monastery, Convent, Luxury, Charming, Historic, Beautiful, Boutique Hotels - Bed & Breakfasts - Guest Houses