Castilla-La Mancha is an autonomous community in Spain, bordered by Castile and León, Madrid, Aragon, Valencia, Murcia, Andalusia, and Extremadura. It is one of the most sparsely populated of Spain's autonomous communities. It is also has some of the most stunning and stark landscapes in the country.

Its capital city is Toledo, and its most populated city is Albacete.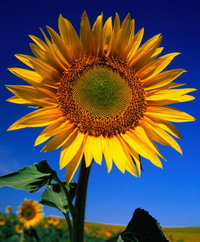 Castile-La Mancha or Castilla-La Mancha is where the fictional Don Quixote fought imaginary windmills. Those windmills can still be seen today. The climate of the region is desert-like, and the dialect of Spanish is very similar to the Spanish spoken in Madrid.

Although La Mancha is a windswept, battered plateau, it remains a symbol of the Spanish culture with its sunflowers, mushrooms, oliveyards, windmills, Manchego cheese, and, of course, Don Quixote. Castilla–La Mancha has a continentalized Mediterranean climate. This means that while the climate is similar to the typical Mediterranean climate down on the coast, it is far more extreme, with very hot summers and cold winters, with occasional snow.

The area boasts exceptional hotels and rural accommodation, including a selection of the iconic Paradores of Spain, situated in restored castles and other enigmatic buildings.

Of interest to note is that tourists visiting the Cuenca area from 22 September 2014 will be able to visit the natural park of La Serrania and most of the attractions listed in the articles below using a new tour bus which has been launched by the Cuenca Welcome Services company.

There will be a combination of the three tour packages including visiting the Natural Park, the Enchanted City, the Devil's window as well as options for sport fishing or adventure sports (quad biking, canyoning or horseback ride). All packages include tickets, bus transfers, guide, lunch offers and audio guide in four languages.

These tours will be available during spring, summer and autumn and will leave from the railway station at 10:20 hours and will collect tourists along the five remaining stops in the capital (AC and NH Hotels, the bus station, Park of Los Moralejos and UNED), and also a stop located in Villalba de la Sierra.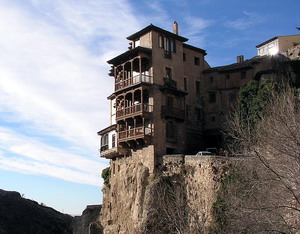 The city of Cuenca and the Hanging Houses - Spain
Located in the autonomous community of Castilla-la Mancha in Central Spain, this historic city sprawls across a steep spur, the slopes of which go down into the deep rocky gorges of the Huécar and Júcar rivers. If you can even imagine living in a house that quite literally hangs over the edge of a very steep cliff, then you should visit Cuenca and its fascinating "Casas Colgadas" or Hanging Houses... read more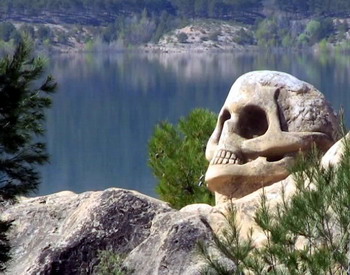 Unusual destinations in Spain: The Route of the Faces
Close to the dam at Buendía in the Cuenca province of Castilla la Mancha lies a fascinating hiking route, unlike any other in Spain. Sculpted into the natural façade of the rocks and dotted among the beautiful landscape in the area are 18 carved faces and bas-reliefs. This is the Ruta de las Caras, or in English, the Route of the Faces.... read more
Visit a Roman iron mine in Cueva del Hierro, Cuenca Province in Spain
Located in the upper Serranía de Cuenca, approximately 80 kilometers from Cuenca in Castilla-la Mancha can be found Cueva del Hierro, a small town with many antiquities from the Celtiberian and Roman ages. The town is a quaint and friendly place to visit, but its principal attraction is the Roman Mine, where small guided groups can tour and learn much about the strip mining of iron back in those days... read more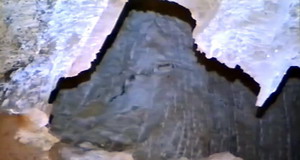 Cueva de la Mora Encantada – the Treasure of Hispania in a Roman mine in Torrejoncillo del Rey, Cuenca Province in Spain
Cueva de la Mora EncantadaLapis Specularis is a type of translucent gypsum, which was very much appreciated as a mineral for the making of crystal windows and other decorative items in ancient Rome....
read more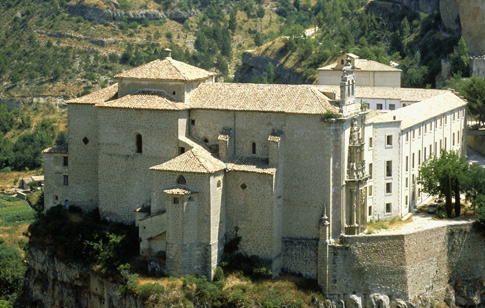 Parador de Cuenca