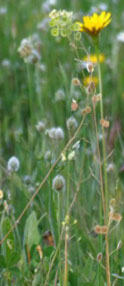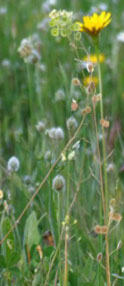 A Selection of Boutique, Charming, Rural Hotels, Bed & Breakfasts & Paradores in all Regions of Spain
Andalucía, Spain - Rural & Charming Bed & Breakfasts, Hotels & Lodging

Andalucía is an autonomous community in southern Spain. It is the most populous and the second largest, in terms of land area, of the seventeen autonomous communities in the country. Its capital and largest city is Seville. The region is divided into eight provinces: Huelva, Seville, Cádiz, Córdoba, Málaga, Jaén, Granada and Almería.

It is a region of contrasts: ancient cities and deserts, amazing beaches along the Costa del Sol and Costa de la Luz and the Sierra Nevada mountain range where the highest mountain in Spain is found and also the most southerly ski resort in Europe. Visit the famous white villages - quaint and traditional villages with narrow streets, whitewashed houses with geraniums blossoming on every balcony.

Andalucía is located south of the autonomous communities of Extremadura and Castile-La Mancha; west of the autonomous community of Murcia and the Mediterranean Sea; east of Portugal and the Atlantic Ocean; and north of the Mediterranean Sea, the Strait of Gibraltar, which separates Spain from Morocco, and the Atlantic Ocean.

The small British overseas territory of Gibraltar shares a three-quarter-mile land border with the Andalucían province of Cádiz at the eastern end of the Strait of Gibraltar.

Family-friendly holidays on the Costa del Sol in Spain
The family needs a break from everyday life and itís time to take the children away on holiday. Now to find the ideal location that is both family-friendly, but also great for mum and dad ....

Granada's Alhambra Palace
If the magnificent and mighty walls of the Alhambra Palace in Granada could speak, what a tale they would tell! For historians and scholars, Christians and Muslims, not to mention millions of sightseers, touring this vast and complex edifice is a breathtaking and enlightening experience...

Malaga - Historic and Beautiful City on the Costa del Sol, Spain
Malaga city - capital of Andalucia and a city of great history. Most tourists think of Malaga as a place to fly into to start their holidays on the Costa del Sol, but few actually take the time to explore this fascinating city ...

A day trip to Ojén from the Costa del Sol in Spain
The tiny traditional pueblo blanco or white village of Ojén is tucked away on a hillside within an easy drive from Marbella on Spainís Costa del Sol. A place of white-washed and beautiful houses, flowers and birdsong, this quaint village is worth a visit...

Sierra Norte de Sevilla
Sierra Norte de Sevilla or Sierra Norte (Northern Range) is one of the western mountain ranges of the Sierra Morena in Andalucía, Spain. Its name derives from its location at the northern part of Sevilla Province. This range gives its to the wine of the area, the Vino de la Tierra Sierra Norte de Sevilla and the area has several interesting attractions...
| | |
| --- | --- |
| FEATURED RURAL B&B: El Níspero Dulce, Bed & Breakfast/Apartments, Alcaucín, Axarquia, Costa del Sol | |
View-filled villa 25 minutes from the coast outside Alcaucín. Friendly new owners, comfortable bedrooms, homemade bread and jams, big pool. Kris and Rene are delighted to have shed their corporate shackles - they're friendly and generous and keen for guests to share their beautiful home, their food and their company. Perched on a hillside just outside town this big modern villa has several terraces from which you have views over palm, olive and fruit trees, then mountains, valleys and villages. The main house has three enormous arched windows in the breakfast room so you can also view-gaze while you tuck into juices and jams from their own fruit trees, along with Kris's homemade bread....

---

---
| | |
| --- | --- |
| FEATURED RURAL B&B: Cortijo La Haza, Rural Bed & Breakfast, Iznájar, Cordoba Province: | |
Hidden amongst the olive groves, just South of Lake Iznajar, lies the treasure that is Cortijo La Haza. A haven of peace and tranquillity, La Haza is a 250-year old traditional Cortijo (farmhouse), beautifully restored into a 5-bedroom Bed & Breakfast. Set amongst the rolling hills and olive groves of Southern Andalucia, la Haza offers unforgettable views, which extend as far as the snowy peaks of the Sierra Nevada. Your hosts, Bernadette and chef-owner Patriek offer a warm and inviting welcome ....

---

---
| | |
| --- | --- |
| FEATURED CHARMING HOTEL: Hotel Los Castaños, Rural Charming Hotel, Cartagena (near Ronda) | |
Los Castanos is an oasis of luxury perched in the heart of a typical white village in an Andalucian country valley. Di and John are always on hand, welcoming and attentive. The hotel has air conditioning throughout for the hotter months and heating for the winter. The open-plan ground floor is a light and airy space. We have a roaring chestnut log fire in the winter, air conditioning in the summer. The hotel's library is extensive and, in the snug, there is a large selection of games, music and movies, all for you to use and enjoy. A restful place to stay, only 16 km from bustling historic Ronda, and conveniently located for Sevilla, Cordoba, Granada, Cadiz, and Jerez - the romantic cities of Andalucia.

---

---