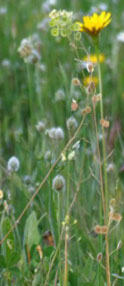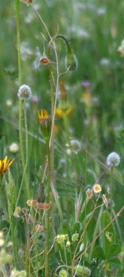 A Selection of Boutique, Charming, Rural Hotels, Bed & Breakfasts & Paradores in all Regions of Spain

The Paradores of Spain offer a range of luxurious and beautiful hotels in almost all regions of Spain.

These hotels are often set in historic buildings, such as medieval castles, palaces, convents and monasteries. Some are of more modern origins. However, they all offer the same level of quality and comfort, often with astounding views of the surrounding countryside. They are all near popular landmarks and tourist spots and offer the very best in wonderful Spanish regional cuisine.

While economically out of reach of some, it is recommended that all visitors try and spend at least one night in one of these gorgeous hotels for an experience of a lifetime. Imagine a night in a Palace!

Featured Paradores:

| | |
| --- | --- |
| Parador de Vic-Sau, Vic, Barcelona Province | |
The hotel is a typical Masia of the area, situated in one of the most beautiful natural settings, in the Osona Area. As a backdrop, the Guillerías mountains, and the Sau reservoir at its feet, making for lovely views. The peaceful scenery is ideal for outdoor and adventure sports and for visiting very old Romanesque churches. With this being the closest Parador to Barcelona (82 km. by motorway), one can visit this cosmopolitan city and return every day. The hotel has a well-tended garden, rooms with terrace and a magnificent swimming pool with exceptional views, and spacious, comfortable lounges. In the restaurant, you can sample the traditional gastronomy of the Osona region including the famous cold cuts of the area, accompanied by coca de Mosen (local bread) with tomato, escudella i carn d'olla (similar to a stew, soup as a starter and meat and vegetables as the main dish), butifarra de Vic (blood sausage), seafood ...

---

---
| | |
| --- | --- |
| Parador de Tortosa, Tarragona Province | |
The hotel is a former 10th Century Castle, right in the centre of the Ebro valley, and sheltered by the Beceite mountains, providing stunning views from the gardens, pool and balconies of the hotel. Located in the upper part of the town, its adds its own beauty to the attractions of the area. Abderramán III decided to build the fortress which now houses La Zuda (well), and four splendid Catalan Gothic windows. The interior decor of the hotel reflects a predominantly Christian, baronial style, with traditional furniture and wooden beams. Within the arabesque-decorated walls the dining room stands out with its Gothic windows. In the restaurant, sit by one of the Gothic windows and enjoy the rice dishes, the anguila en suc, the suquet de peix (fish stew) or the local pastries, pastissets and garrofetas....

---

---
| | |
| --- | --- |
| Parador de Artíes, Lleida Province. Pyrenees | |
Beautifully sited amongst the Catalan Pyrenees in Val D'Arán, only 7 kms from Baqueira, a spectacular landscape can be viewed from this Parador, including winter snow-capped mountains, forests and summertime greenery. In keeping with the local architectural style, the hotel occupies the Casa de D. Gaspar de Portolá, named after the man who discovered California. The hotel's welcoing rooms are the ideal place for rest and relaxation, and the surroundings offer outdoor activities. In the Parador's restaurant, the cuisine is influenced by regional specialities such as olla aranesa (stew), trucha a la llosa (local trout dish), civet de jabalí (wild boar stew) and pescajus de Arties (brandy flavoured pancakes)...

---

---
| | |
| --- | --- |
| Parador de Vielha, Lleida Province, Pyrenees | |
Located in the Arán valley in the Catalan Pyrenees, this hotel is in an area of unparalled beauty. The area is ideal for ramblers, nature lovers and skiers, and the hotel's rooms offer unbeatable mountain views. Many of the hotel's guest rooms have views over the valley and terrace. The circular restaurant offers even more spectacular views and serves olla aranesa (a local stew), wild boar and pescajus (pancakes) with cream. Come to the Parador de Vielha for an unforgettable experience. Let the beauties of the Arán valley bewitch you, and come and relax in the Spa of the Parador ...

---

---