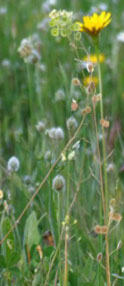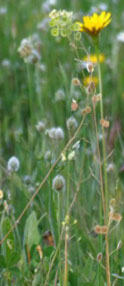 A Selection of Boutique, Charming, Rural Hotels, Bed & Breakfasts & Paradores in all Regions of Spain
Canary Islands, Spain - Rural & Charming Bed & Breakfasts and Hotels

A range of charming, rural bed & breakfast and hotel accommodation in the Canary Islands, Spain
Featured location: Vega de San Mateo:

La Vega de San Mateo offers different protected natural areas and places to be visited, such as "Camaretas", "Hoya de Gamonal", "Los Pozos de Las Nieves", the route of "La Mina" (a gully), with reminiscences of ancient vegetation and old watermill.

In the urban part of the town, the farm market (where local farmers sell their products) is opened on Saturdays and Sundays. Other points are : the Church, the "Gofiomill" ("gofio" is a typical canarian flour made from toasted corn grains) and the etnographic museum "Cho Limones", where one can see old objects such as utensils, tools and implements used in country areas.


Photo: CC-by-SA Sebatan
| | |
| --- | --- |
| Hotel Rural Las Calas, Charming Rural Hotel, La Lechuza - Vega de San Mateo | |
This noble house, the origin of which goes back to 1800, is situated 3 kilometres away from La Vega de San Mateo heading towards Tejeda, in the hamlet Caserio de La Lechuza. In Las Calas all the structural elements have been chosen in harmony with the architectural tradition of the area. The stone and the wood distil the rustic essence of the classical and the timeless, with ethnic brushstrokes of far-away cultures such as the Arab culture, present in the bas-reliefs and latticework of doors and windows and the rotundity of African art in the numerous sculptures that punctuate the lounges....

---

| | |
| --- | --- |
| Rated "very good" by previous guests | |

---
| | |
| --- | --- |
| Gara Hotel, Charming Spa Hotel, Garachico, Santa Cruz de Tenerife | |
Set on the seafront, Gara Hotel offers direct access to the natural swimming pools. The hotel offers free Wi-Fi, a free small spa and a rooftop terrace with impressive views. This property is one minute walk from the beach. Light meal and drinks are served in the Gara's café, which leads out to the terrace. There is also a massage service. The natural swimming pools, formed by a volcanic eruption, are just 50 metres from the hotel. Staff at the Gara's tour desk can provide information on the surrounding area, including Mount Teide and Corona Forestal Natural Parks. They can also arrange car and bicycle rental, as well as activities including hiking, paragliding and diving....

---

| | |
| --- | --- |
| Rated "excellent" by previous guests | |

---
| | |
| --- | --- |
| Hotel La Quinta Roja, Charming Mansion Hotel, Garachico, Santa Cruz de Tenerife | |
The mansion of the Marquises of La Quinta Roja, currently hotel "La Quinta Roja", is an excellent example of the traditional baroque architecture of the Canary Islands. It is located in the actual complex of monuments of La Villa y Puerto de Garachico, next to the former convent of San Francisco, the house of the Counts of La Gomera, the city hall and the church of Santa Ana, and is one of the historical reference points of the entire urban area. It owes its name to Cristobal de Ponte y Llanera, the first Marquis of La Quinta Roja, Knight of the Order of Alcantara, chief constable of Tenerife and grand master of the military formation of Daute....

---

| | |
| --- | --- |
| Rated "very good" by previous guests | |

---
| | |
| --- | --- |
| Hotel San Roque, Charming Rural Hotel, Garachico, Santa Cruz de Tenerife | |
This is a place where time is forgotten and quickly feels like home. In the San Roque Hotel life slows to a different pace - where time can be forgotten and where guests can relax and quickly feel at home. Care has been taken to provide the right atmosphere for restfulness and peace. Spaces have been created for relaxation - the pool is carved from volcanic lava and there is a rooftop solarium. There are pleasant areas to talk, read, meditate or simply absorb both the history and art. This important house was built towards the end of the 18th century by a descendant of the aristocratic Genoan Cristobal de Ponte, founder of the town and port of Garachico ....

---

| | |
| --- | --- |
| Rated "excellent" by previous guests | |

---
| | |
| --- | --- |
| Isla Baja Suites, Charming Apartments, Garachico, Santa Cruz de Tenerife | |
This restored 18th-century house offers elegant suites with free Wi-Fi and a modern kitchenette, many with sea views. It offers free entry to Garachico's natural swimming pool, just 250 metres away. Each spacious Isla Baja suite offers a seating area with a TV and sofa bed. The modern kitchens include a fridge. Suites have charming Canarian-style décor and come with sheets, towels and bathrobes. A daily continental breakfast is served in the restaurant. You can also find a range of bars and restaurants within a 5-minute walk, in the centre of Garachico. Staff at the Isla Baja Suites can organize car or bicycle hire and provide information about Tenerife. Diving, fishing and hiking are popular in the surrounding area. ....

---

| | |
| --- | --- |
| Rated "very good" by previous guests | |

---