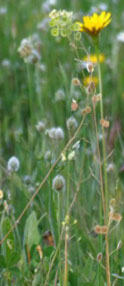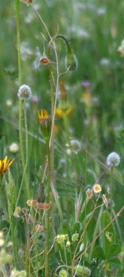 A Selection of Boutique, Charming, Rural Hotels, Bed & Breakfasts & Paradores in all Regions of Spain
Asturias, Spain - Rural & Charming Bed & Breakfasts, Casonas, Posadas and Hotels

Rural & Charming Hotels and Bed & Breakfasts in Asturias, Spain

Asturias Accommodation Options:
Choose your destination:
- Rural accommodation in Alevia - Peñamellera Baja
- Rural & charming hotels in Arriondas
- Rural guest houses in Cartavio
- Charming hotels in Luces Colunga
- Spa hotels in Navia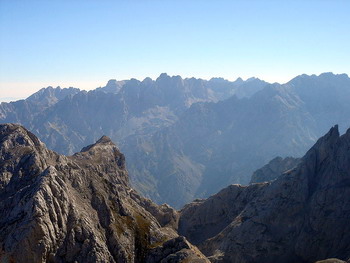 Featured Destinations in Asturias:
Arriondas... in the Asturian Mountains - between the Picos de Europa, the Cantabrian Sea and rivers, there are a wide range of activities available such as walking, wild flowers, canoeing, fishing, horse riding and swimming. Stunning scenery in an area containing traditional villages and the unspoiled landscapes of Asturias, and the unique combination of rugged coast, vivid green meadows and rocky peaks.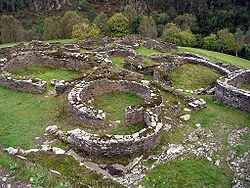 Peñamellera Baja is a municipality in the autonomous community of Asturias, Spain. Bordered on the north by Llanes and Ribadedeva. At the gates of the Picos de Europa, Peñamellera Baja offers spectacular natural landscapes in Cuñaba and San Esteban de Picos de Europa, especially through the Mirador de San Esteban.
Coana is a municipality in the Principality of Asturias, Spain. It lies along the Cantabrian Sea to the north, and is bordered on the south by Boal, on the east by Navia and Villayón across the Navia River, and on the west by El Franco.
| | |
| --- | --- |
| Casona d'Alevia, Peñamellera Baja, Alevia, Asturias | |
This beautiful country house consists of a group of refurbished buildings dating back to the 15th and 17th centuries. The architectonic features and original structure have been preserved. Surrounded by the magnificent natural landscapes of the Picos de Europa mountain range and the Deva and Cares rivers, it is an ideal place to enjoy tranquillity and nature. The dining room with its open fireplace offers true hospitality and a setting suitable for any occasion. The owners have also used some of the more noble materials of the area such as stone and chestnut wood in the refurbishment......

---

| | |
| --- | --- |
| Rated "good" by previous guests | |

---
| | |
| --- | --- |
| Hotel Posada del Valle - Collia, Arriondas, Asturias | |
Hotel Posada Del Valle is a small quiet country hotel with a cosy friendly atmosphere. It is a perfect place to relax, surrounded by its own 12 acre farm, and in privileged surroundings, close to the Picos de Europa and other Asturian mountains as well as the beaches of eastern Asturias. There is excellent walking in the region, gourmet food, wild flowers, bird watching and many other activities. At the hotel we have extensive knowledge of the region and lots of specialist information available to help you fully enjoy your holiday. The restaurant at Hotel Posada del Valle offers excellent home cooking, with an imaginative use of fresh regional produce. It is open exclusively for the hotel guests, serving breakfasts and evening meals .....

---

| | |
| --- | --- |
| Rated "wonderful" by previous guests | |

---
| | |
| --- | --- |
| Hotel Rural El Texu, Rural Hotel, Arriondas, Asturias | |
Situated overlooking Picos de Europa Park, Hotel Rural El Texu offers rustic accommodation surrounded by the Asturian countryside. The hotel features rooms with balconies set 100 metres from the Sella River. A continental breakfast is served in the Texu's dining room, which opens onto a charming lounge area. There is also a terrace overlooking the hotel gardens. The village of Arriondas is 1 km from the hotel and the surrounding area is ideal for hiking, fishing and cycling. The beaches at Ribadesella and Lastres can be reached in 30 minutes, by car.....


---

| | |
| --- | --- |
| Rated "exceptional" by previous guests | |

---
| | |
| --- | --- |
| La Quintana de Villar, Rural apartments, Arriondas, Asturias | |
La Quintana De Villar is set just outside the village of Arriondas and offers impressive views of the Asturian countryside. This pretty country house features well-equipped apartments with free Wi-Fi. The Villar features spacious, country-style accommodation. Each of its heated apartments has a seating area with a TV and a kitchenette. Apartments look on to the surrounding mountains. The Quintana is perfectly located for outdoor activities such as canoeing, and the Picos de Europa National Park is just 30 minutes' drive away. El Visu and La Isla beaches are less than 20 km from the apartments .....

---

| | |
| --- | --- |
| Rated "wonderful" by previous guests | |

---
| | |
| --- | --- |
| Casa de Castro - Cartavio, Asturias | |
When you stay at Casa de Castro in Coana, you'll be close to Castro de Coana. This hotel is within the vicinity of Navia Historic Park and Playa de Frexulfe. This property is a 10-minute walk from the beach. Casa de Castro is situated in Cartavio, around one kilometre from the nearest beaches. Set in attractive gardens, this hotel features an outdoor swimming pool, restaurant and free Wi-Fi access throughout. The hotel has a small spa which features a jacuzzi, hydromassage shower and foot bath. Guests can also make use of the hotel lounge which has a fireplace and small library. The Castro features traditional Asturian design and also has its own chapel....

---

| | |
| --- | --- |
| Rated "exceptional" by previous guests | |

---
| | |
| --- | --- |
| Hotel Palacio de Luces G.L Relais & Châteaux, Luxury Hotel, Luces Colunga, Asturias | |
The Palacio de Luces is located in one of the most peaceful and beautiful areas of Asturias. This incomparable combination provides visitors with the possibility of enjoying all the comforts offered by the hotel as well as a great number of activities in the surrounding area. The Hotel Palacio de Luces features a number of highest quality facilities and services at the disposal of all its customers. The Balcón del Sueve, the restaurant, offers the best views of the Sueve Mountain Range. A fantastic atmosphere together with the possibility of enjoying the most traditional Asturian dishes, carefully prepared under the supervision of Fernando Martín, from 1976 to 1995 in Oviedo, owned the most emblematic restaurant of the city.....

---

| | |
| --- | --- |
| Rated "excellent" by previous guests | |

---
| | |
| --- | --- |
| Blanco Hotel Spa, Navia, Asturias | |
Situated on the western coast of Asturias, close to the town of Navia, the hotel lies close to the Barayo Nature Reserve, an extensive stretch of pristine golden sandy beaches. Asturias has a fantastic coastline referred to the Wild Costa Verde, that has managed to avoid mass tourism and offers a much more authentic experience. Given the environmental importance much of the area is protected including the neighbouring Frejulfe and Barayo beaches, and the Cantabrian waters which are popular with surfers. Enjoy a meal at one of the hotel's dining establishments, which include 2 restaurants and a coffee shop/café. From your room, you can also access room service (during limited hours)....

---

| | |
| --- | --- |
| Rated "very good" by previous guests | |

---