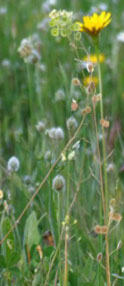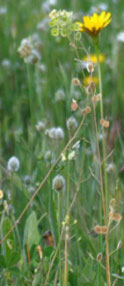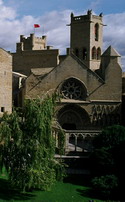 Parador de Olite
In the heart of Olite, this parador occupies part of a majestic palace-castle that dates back to the 15th Century and has been declared a National Monument...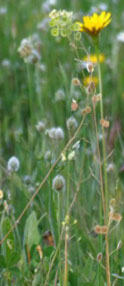 A Selection of Boutique, Charming, Rural Hotels, Bed & Breakfasts & Paradores in all Regions of Spain
Navarra, Spain - Rural & Charming Bed & Breakfasts and Hotels

Rural and charming hotels and bed & breakfast accommodation in Navarra, Spain
Relevant Travel News: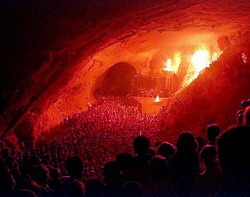 Unusual destinations in Spain: The witches cave of Zugarramurdi (Video)
Located in Navarre in the Basque region of northern Spain, Zugarramurdi is a small town with an interesting past. The caves near this town are rumored to have been the home of witchcraft and other pagan practices, a past still celebrated to this very day. The town is surrounded by the Baztán Valley, close to the Spanish-French border, and is around an hour's drive from the city of San Sebastián. While itís still a sleepy little town of around 225 people, its past was a little more lively, it seems. ... read more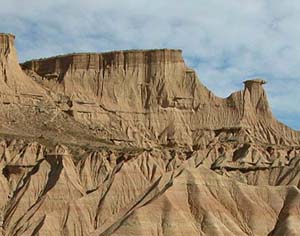 Bardenas Reales: A fascinating hike in the desert of Navarra, Spain
Anyone viewing scenes of the rugged and dry Bardenas Reales in the Navarra region of Spain would be forgiven for thinking immediately of the wild and woolly American West. With its incredible natural structures, this natural park and Biosphere Reserve holds a stark and beautiful fascination.
This is a semi-desert region, located in the southeast of Navarra, close to the border with the region of Aragon, and right in the middle of the Ebro Valley. The area is surrounded by the Yugo Mountains and is split mainly into two Bardenas, Bardena White and Bardena Black, with three natural reserves, namely the Rincón del Bu, the Caídas de la Negra and (to the north) the Natural Reserve of Vedado de Eguaras ... (see hotel in this region) ... read more
| | |
| --- | --- |
| Hotel Baztán, Baztán, Navarrese Pyrenees, Navarra | |
Hotel Baztán is located right in the Baztan Valley, in the Navarrese Pyrenees, on Baztanís Way of St James. It is surrounded by striking mountains, green fields dotted with traditional farm houses and leafy woods. A land of ancient traditions, interesting folklore, delicious food and spectacular architecture, with both noble and vernacular buildings. This setting of spectacular beauty, with pleasant surroundings and a mild climate both in winter and summer, makes it the perfect place for all kinds of activities, whether cultural or in contact with nature ...

---

---
| | |
| --- | --- |
| Hotel Señorío de Ursua, Arizcun, Navarrese Pyrenees, Navarra | |
Hotel Señorío de Ursua is a country hotel, full of charm, in the Valle de Baztán, up in the Navarrese Pyrenees near the border with France. Located at the foot of the Camino de Santiago Baztanés path, the hotel is surrounded by majestic mountains and meadows that are home to scattered country homes. Sheltered by forests, the hotel immersed in beautiful and welcoming scenery. An ideal place to enjoy various outdoor activities, including trekking, horse riding, mountain biking. The area boasts several golf courses and the many beaches, gracingh the Basque coastline from Biarritz and Saint-Jean-de-Luz right through to San Sebastián or Zarauz. The Señorío de Bértiz Natural Park is a mere 10 minutes from the hotel ...

---

---
| | |
| --- | --- |
| Hotel Venta Etxalar, Etxalar, Navarrese Pyrenees, Navarra | |
At Hotel Venta Etxalar, you are surrounded by nature, with fresh air and views of the Pyrenees, close to the River Bidasoa and lots of relaxing corners to relax and de-stress. Come and enjoy the flavors and traditions of a town, its culture, and its food along with its enchanting and unique countryside. When you stay at Hotel Venta Etxalar in Etxalar, you'll be in the mountains and within the vicinity of Grotte de Sare and Cuevas de Zugarramurdi. This hotel is within the region of La Rhune and Chantaco Golf Club. Take in the views from a terrace and make use of amenities such as complimentary wireless Internet access and wedding services. Enjoy a satisfying meal at a restaurant or relax with your favorite drink in the bar/lounge or on the terrace ...

---

---
| | |
| --- | --- |
| Churrut Hotel, Bera, Navarra | |
This hotel is housed in an 18th century building owned by the Churrut family that has been converted into a comfortable hotel, whilst still remaining the family home. The gallery on the ground floor is an eye-catching feature with comfortable wicker armchairs and a glass wall that offers relaxing views of the garden. There are bright sitting rooms, a meeting room, and a gym available for guests. The Lenkonea Restaurant is located in the former coach house and combines an avant-garde design with an early 19th century rustic style ...

---

---
| | |
| --- | --- |
| Relais du Silence Hotel Rural Iribarnia, Lantz near Pamplona, Navarra | |
Iribarnia Hotel is a small rural 3 star hotel in Navarra with 7 double rooms, 2 junior suites and 1 large suite, the suite Carnaval. Designed to find peace while watching the fire in the fireplace, while enjoying a relaxing massage with natural oils, together with a natural juice or the kindness of a good wine, to candlelight. The Hotel is located 20 minutes north of Pamplona, situated in the village of Lantz, known for its famous carnival, which keep his spirit from the Middle Ages. This Lantz property has 50 square meters of event space consisting of exhibit space. For a surcharge, shuttle services include a roundtrip airport shuttle during limited hours and a train station pick-up service...

---

---
| | |
| --- | --- |
| Hotel Aire de Bardenas, Tudela, Navarra | |
Nestled in the stunning and beautiful Bardenas Reales National Park and Biosphere Reserve, this single story hotel merges with nature, forming part of the landscape. The hotel is located 90 kilometres from Pamplona and Zaragoza and on the outskirts of the historic city of Tudela. The hotel has an outdoor swimming pool, indoor gardens, a terrace with spectacular views over the Bardenas Reales and a business centre for meetings of small groups. Hotel Aire de Bardenas Hotel offers an onsite restaurant and bar serving Spanish dishes made from locally-grown and sourced ingredients, some of which are grown in the hotel's garden ...

---

---