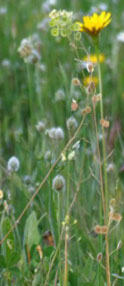 Description: Enjoy a wine tour from Madrid to Bodegas Osborne Malpica in the Castilla region. La Mancha is the world´s largest wine producing area... more...

---
Historic Toledo Walking Tour
Description: Explore the steets of Toledo on this private half day walking tour. Our guide will show you the old quarter visiting sites like the Catedral, Synagogue more...

---
Historic Toledo Walking Tour with Transportation from Madrid
Description: On this private tour we visit the ancient city of Toledo, regarded as the city of three cultures (Christian, Jew and Islamic). It was declared World Heritage Site. The old quarter, Cathedral, Synagogue... more...
---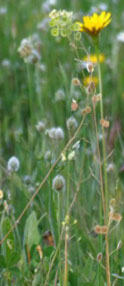 A Selection of Boutique, Charming, Rural Hotels, Bed & Breakfasts & Paradores in all Regions of Spain
The Paradores of Castilla-La Mancha, Spain:

A range of luxurious hotels in the Castilla-La Mancha region, in traditional, historic and modern buildings and all offering the same luxurious comfort, astounding views and quality and wonderful regional cuisine!
Rural & Charming Hotels in Castilla-La Mancha
| | |
| --- | --- |
| Parador de Albacete, Albacete Province, Castilla-La Mancha | |
Located in the plains of La Mancha in an ideal setting for enjoying outdoor activities, the Parador offers travellers the full range of luxuries for a relaxing and peaceful stay. The gardens and swimming pool provide an ideal location for relaxing, taking a stroll or a refreshing dip during hot summer afternoons. This typical Manchegan country mansion has a beautiful entrance hall, and the interior is characterised by an elegant simplicity where natural light plays an important role. The restaurant offers typical Manchegan cuisine, such as 'gachas' (fried dough with pancetta), pisto (Manchegan ratatouille), gazpacho soup, partridge, and Miguelitos de la Roda (puff pastry cream). The 9 Hole Pitch & Putt Golf Course and Putting Green is open to the public and a must for avid golfers ....

---

---
| | |
| --- | --- |
| Parador de Almagro, Ciudad Real | |
The Parador of Almagro was previously the Convent of San Francisco, built by the Dávila de la Cueva in 1596. Located in an outstanding historic and artistic area, just 5 minutes from the main square of the town. Visit the 'corral de comedias' (open-air theatre) and the surrounding nature reserves. The public areas in the hotel are welcoming with a stylish air, and the hotel features 14 interior courtyards, plus a swimming pool. Bedrooms are in the former monastic cells and offer peace and serenity. Interiors of the hotel are finished with beautiful galleries, lattices and woodwork. In the restaurant, Manchegan cuisine such as asadillo de pimientos (roast peppers with tomato), los duelos y quebrantos (pork and chorizo scrambled egg) and the famous Almagro-style aubergines can be sampled in a uniquely peaceful atmosphere ...

---

---
| | |
| --- | --- |
| Parador de Manzanares, Ciudad Real | |
This hotel is located in a La Mancha-style estate in Manzanares, surrounded by three of the most beautiful natural parks in the country (Cabañeros, lñas Lagunas de Ruidera and las Tablas de Daimal Natural Parks), with trees, bushes, gardens and greenery surrounding it. The swimming pool is in a perfect setting within the La Mancha countryside, and the public spaces and rooms in the hotel have wooden furniture, comfortable leather chairs and a very cosy atmosphere. The restaurant is located in the Rotonda Hall and offers an attractive buffet with food cooked in front of the customer, where you can enjoy migas del pastor (shepherd's style breadcrumbs), La Mancha suckling lamb shoulder, cod tiznao and pisto manchego (fried mixed vegetables) ...

---

---
| | |
| --- | --- |
| Parador de Cuenca, Cuenca Province | |
The hotel is situated in the former San Pabro convent in a privileged position facing the Casas Colgadas (hanging houses) of Cuenca. The view comprises the Hoz del Huécar gorge, with steep walls and luxuriant vegetation outside Cuenca. The parador has a glazed cloister and old chapel (today a cosy café) and the interior combines traditional features with some contemporary touches such as leather, wicker and upholstery. Some of the cosy and comfortable guest rooms have splendid views of the hanging houses, and the dining room is decorated with exquisite taste. In the restaurant enjoy the morteruelo creamy pâté, hash with potted pork loin and roasts, and the traditional desserts: convent cookies, alajú nut and honey cake and miguelitos sugar pastries ...

---

---
| | |
| --- | --- |
| Parador de Alarcón, Cuenca Province | |
This hotel is located in an authentic 8th Century fortress on a promontory above the river Júcar, close to the Manchego-Levantinas border. The Parador occupies the medieval castle of the Marqueses de Villena, which is over 13 centuries old. It was founded by the Muslims in the 8th Century and then taken over by King Alfonso VIII in the 12th Century. It has been the home of distinguished writer, Don Juan Manuel and has experienced many sieges and revolts. The grandeur of the Parador can be witnessed in the Torre del Homenaje (Tower of Homage) both in its battlements and interior. The cuisine is based on the famous 'conquenese' cuisine comprising pickled partridge, duck and game pâtés, and Manchegan ingredients such as Morteruelo (hot meat pâté), Zarajos (fried lamb's intestines) and Pisto Manchego (marrow with onion and tomato). Cod dishes such as Tiznao (salt-cured cod with vegetables), Cod a la Manchega or the famous Ajo Mortero (garlic mashed potatoes) ....

---

---
| | |
| --- | --- |
| Parador de Sigüenza, Guadalajara Province | |
Construction began on this imposing castle in 1123 - installed in an Arab fortress and built on Roman foundations, this was home to bishops, cardinals and kings. Now a hotel and a perfect base for exploring the historic town and the lovely countryside surrounding it. The hotel's traditional Castilian furnishings are tastefully displayed in the large, comfortable rooms, some with canopied beds and terraces, authentic royal bedchambers in a palace which has kept its lordly halls, ideal for meetings and celebrations, and a 13th century Romanesque chapel. The hotel has a cobbled courtyard and an imposing restaurant, where you can enjoy fried eggs with breadcrumbs and lardoons, oven roast baby kid, cod with Manchego cheese ...

---

---
| | |
| --- | --- |
| Parador de Toledo, Toledo Province | |
This lovely hotel in Toledo is situated on a hill called Cerro del Emperador, next to the river Tajo, offering beautiful views of the monumental silhouette of the city, including the Cathedral, the Alcázar and the synagogues. The hotel has a refreshing swimming pool and can plan your outdoor leisure activities. Enjoy the views from the guest rooms, the lounges, terrace and pool and the spaciousness and luxury of the interior. Comfortable furnishings combine with wooden beams, staircases and balustrades, and Mudejar elements in rugs and tiles. The restaurant offers typical dishes from Castilla-La Mancha, including stewed partridge Toledo style, roast lamb, cream cheese and honey ice-cream and marzipans ...

---

---
| | |
| --- | --- |
| Parador de Oropesa, Toledo Province | |
Once the stately 15th Century Palace and Castle home of the Álvarez de Toledo, Counts of Oropesa, and home to soldiers, clergy and noblemen, this Parador enjoys exceptional views over the Sierra de Gredos. The historic value of the Torre del Homenaje, attached to the Parador, the columns of the courtyard, and the pool with outstanding views over the plains of Campo Arañuelo, make this a very attractive hotel. The interior consists of large and bright rooms and lounges, decorated with lamps, chests and curtains. In the restaurant, game and seasonal produce are the features and the cookery of Toledo offers lamb, roast kid and other specialities such as migas del Arañuelo, a bread-based dish, and confit of partridge ...

---

---